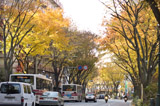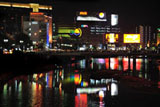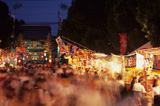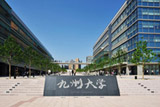 In the ever-changing world where more people are enjoying a better life, there has been an increasing demand of new services across the borders as well as a better quality of service. New, better services are invented only through extensive market researches and constant reflections on businesses, which both require an advanced application of information and communication technologies. Among them, more attention has been paid to various types of e-service, which is a prominent application of various information and communication technologies. In due course, advanced techniques on knowledge management in a broad sense are becoming all the more important to cope with gigantic, diverse data that are obtained from various sources.
Following the success of the preceding two international workshops on e-services and knowledge management, the third IIAI International Conference on e-Services and Knowledge Management, IIAI-ESKM 2012, brings together scientists, engineers, computer users, and students to exchange and share their experiences, new ideas, and research results about all aspects (theory, applications and tools) of E-Services and knowledge management, and discuss the practical challenges encountered and the solutions adopted. The conference will cover a broad set of research topics including, but not limited to, the following:
B2B, B2C, C2C e-services
e-commerce
e-tourism
e-marketing
e-marketplaces, e-hubs, and portals
e-payment systems
e-service content management
e-negotiations, auctioning & contracting
e-government, policy and law
e-school
e-learning
e-medicine and e-hospital
e-collaborations
Inter-organizational systems for e-services
e-services with multi-agent systems
semantic Web ontologies, rules and services
Dynamic pricing models
P2P-computing for e-services
User behavior modeling
Innovative business models for e-services
Web services, grid services and service-oriented computing
Web intelligence, agents and personalization
consumer protection in e-services
security, privacy, trust
knowledge management
text mining
knowledge discovery
chance discovery
knowledge services
applications of social media
library service
information retrieval system
information access
scholarly communication
digital preservation
archive
data curation
Publication
Accepted papers are published in proceedings by CPS.
Conference organizers will select approximately top 15 % outstanding papers from AAI 2012 to be published in Springer's Studies in Computation Intelligence.
For the post-conference publication several special issues in journals are planned. Selected papers are invited to be published in IEE (Information Engineering Express: International Journal), IJSCAI (International Journal of Smart Computing and Artificial Intelligence), and IJTPSE (International Journal of Thepry and Practice in Software Engineering) .
Important Dates
Special session proposal: Feb 29, 2012
Special session notification: Mar 5, 2012
Paper submission: Apr 30, 2012
Acceptance Notification: May 31, 2012
Camera ready: Jun 20, 2012
Registration: Jun 20, 2012
Submissions types
Full Papers: 4--8 pages (CPS format) Extra payment for over 6 pages
Poster/Short Papers: 2--4 pages (about 500 words per page, including figures) Extra payment for over 3 pages